Home of DJ Lewy Lew/Dream Supplier/The Human Mixtape/Sound Scientist. Highly Experienced DJ/MC/Engineer (Recording,Mixing,Mastering,Live Sound)/Producer/Writer #MusicToDeathLLC #NerveDJs #AtlanticEliteDJs #WDEF(OnlineRadio) R.I.P. Pops (John D. Lewis) DJ J Deff (James Ray Bryant)
Tuesday, April 15, 2014
New @Olver__ NO GAMES Rmx Official Vid
New @Olver__ ELEVATION Promo Vid
Labels: 7 Cities, 757, Dj Johnny O, dj lewy lew, DjJohnnyO, djlewylew, Elevation, Entertainment, Music, Nerve DJs, NerveDjs, New Music, No Games, O'lver, video, videos, Virginia, virginia beach
Thursday, April 10, 2014
Along with @
WDEFOnline Radio/DJ Lewy Lew
The 757 Record Breakers Conference, Artist Showcases & Awards Show
2800 Shore Drive, Virginia Beach, VA 23451.
Nerve DJs Intl. Conference
Pre - Conference Networking Party & Showcase at
Ry Lounge 1718 Atlantic Avenue, Va Beach, VA.
1pm
- Doors Open-Pre Start Networking
2pm
- Producers Panel -

Q&A
3pm
- Artist/Showcase Listening sessions
4pm
- Industry Panel

- Getting signed vs Independant, Branding & more.
5pm
-

Artist/Showcase Listening sessions
6pm
- Radio Panel

- Broadcast Online Radio, What's best for my Budget? Can I afford radio?
7pm
- DJ Panel

-

Proper way to encode music, Approaching DJs,

Q&A
8pm
- Nerve DJs - DJ Awards Presentation
SONY RECORDS/MTV BOSS LIFE ENT BREADLIFE RECORDS
NERVE ENT. & MGNT E3 - CARTIER - FLOSS
Host/Mediator: Batman-CEO OF #Darknight Ent. VA'S # 1, 3X Award Winning Marketing Company. Current DefJam Records VA Marketing/Promotions Rep. (@BatmanVaPromotr)
Panelist

1. DJ Johnny O - Nerve DJs Founder, President & CEO (@DJJohnnyO)
2. Big Heff

- Urban Marketing Consultant w/ Shady & Koch Records. VP of Nerve DJs. Founder of the Big Heff Industry Tour, Ohio Hip Hop Awards. Co Founder of Owners Illustrated Magazine. (@BigHeff)

3. Tre Styles - Platinum Promoter , Former Def Jam & Atlantic Rep. & current Creative Place Studio Manager & Major/Indie Project Promoter. (@3COMPANY)

4. Ms. Raychel Jones - CEO of A&R Management -Managememt, Music Consulting, Marketing, Promo (Previously with Interscope & Atlantic) Founder of I Beat Daily, R.A.Y.D.A.R, LLC (@AnR_Management)

5. DJ Butter Rock - CEO of Cx1 DJs, Club, Mixtape & Radio DJ/Producer/Artist Manager (@djbutterrock)
6. DJ LES - Multi-Platinum producer commonly associated with Nas. Host of 103 Jamz Blackout Mix every

Friday night 12 - 2am

. (@DJLES)

7. DJ Big O - MTV Rep & Blogger, CEO of Trucker Bangin Ent. LLC. President of Commercial Radio Placement for NuOrder Records. Creator of Salute The Troops Tour, The Anti-Bullying & Bully Basher Tours, The Amateur Comedy College Showcase Tour (@DjBigO317)

8. Gordon Bostic - CEO of Kocky Ent. & Owner/President of Vodkilla liquor line. (@kockymuzik)
9. Ace Boon Coon - Producer for 2 Chainz, Snoop Dogg, Mac Lucci, Yuk Mouth &
more. (@OFFICIALCOONBIZ)
1
0. Benjamin Bond - Founder of Broadcast Online Radio
http://bor1.com
(@benniestacks)
Saturday 5/10/14 10pm-2am
:
Official Conference After Party/Show. (Location TBA)
Invite only listening party for Universal Music Group
Recording Artist Youngg Offishall at a private studio location.
HeadLiner Performers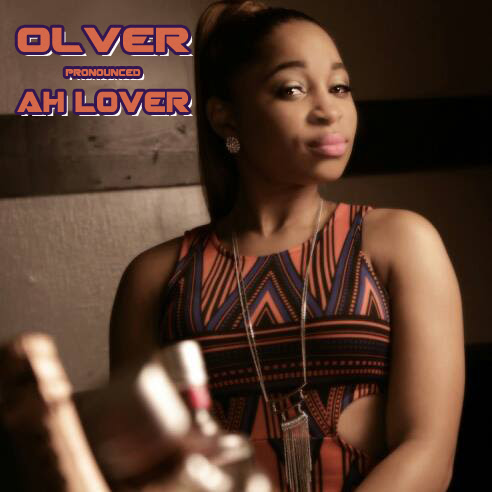 Visit NERVEDJS' WORLDWIDE NETWORK at:
http://nervedjs.ning.com/?xg_source=msg_mes_network
Labels: 7 Cities, 757, batman, batman va promoter, Big Heff, DJ LES, dj lewy lew, DjJohnnyO, djlewylew, Event, Events, Music, Nerve DJs, NerveDjs, New Music, Oliver DjBigO317 Jackson, Record Breakers, Virginia, virginia beach
New @VICFREEZE1 "DREAM" Official Vid
For a limited time Get On Down is excited to offer

the following Liquid Swords instrumentals and

gallery-quality artwork pieces as a perfect book-end

to our GZA capsule. Each of the following four offerings

has just been made available and will be presented




LIQUID SWORDS WOOD BLOCK PRINT










Starting things off, we have limited edition Liquid Swords "Battle Scene"

Wood Block prints. This 18" x 18" wood block is based on the album's

"Battle Scene" visuals which were included in Liquid Swords' original album

packaging. These wood blocks are screen printed by AntiDesigns, with a deluxe

resin finish by Josh Falk. This resin finish adds a nice texture to the wood block,

giving it a glass-like look. As shown in the video (see link below), the process

to make these is quite involved. First, with Jay (AntiDesigns) making the screen

and hand printing each block while Josh pours the clear, colorless liquid resin over

the wood, adding flame to cast it permanently. These are hand-numbered




LIQUID SWORDS INSTRUMENTALS










Next up we have GZA Liquid Swords Instrumentals in never-seen-before

packaging and presentation. These instrumentals, peppered with frequent

interludes of dialogue from the classic samurai flick Shogun Assassin, became

the core of the GZA's 1995 sophomore LP. The full Liquid Swords instrumentals

are available for the first time on white and black vinyl as nod to the chessboard

art synonymous with the album cover. All tracks have been restored, with

re-mastered audio from the original source tapes. Available on 2-LP, with custom

silk-screened jackets by AntiDesigns, we are excited to bring to you these

GZA Liquid Swords Instrumentals. Limited to 1,000.




LIQUID SWORDS PAPER PRINT










In addition to the wood block prints, we have the Liquid Swords

"Battle Scene" artwork, screen printed on high-end, acid-free rag paper,

with a deckled edge. As with the wood blocks, these prints are individually

created by AntiDesigns, in 18" x 18" size. This print will look perfect framed




LIQUID SWORDS PRINT BUNDLES










Finally, we are offering a limited Liquid Swords Instrumentals and

"Battle Scene" Print Bundle. This bundle includes the 2-LP white and black

instrumental vinyl housed in an original screen printed jacket; and the 18" x 18"

print of the album's "Battle Scene" (as described above). To have the

complete instrumentals and this amazing art print is essential for any GZA

and Wu-Tang fan and collector.




Also, while supplies last we have the

following items back in stock:







This 24k Audiophile Gold Disc (the CD itself is embedded

with 24-karat gold) is housed in a Cherrywood Trophy Box

with a gold IRONMAN plaque. It also comes with a 48-page full

color hard-cover book, including extended artwork and liner

notes. In addition each order will include an Ironman Puzzle,

which is only available via Get On Down.







GHOSTFACE KILLAH'S SUPREME

CLIENTELE DOUBLE LP










Ghostface Killah's acclaimed sophomore solo album, which

debuted at #7 on the Billboard Top 200 charts, and has been

certified gold by the RIAA. Available from Get On Down this special

edition is packaged in a gatefold jacket and includes a double

sided poster. Features guest spots from Wu-Tang cohorts RZA,

Raekwon, GZA, Method Man, Cappadonna, Redman, U-God,

and Masta Killa, among others.







RAEKWON'S ONLY BUILT 4 CUBAN LINX

PURPLE TAPE SLIP CASE EDITION










This is the remaining 30 from August 2013.

Your last chance to get your hands on these!







RAEKWON'S ONLY BUILT 4 CUBAN LINX

TRANSLUCENT PURPLE VINYL 2xLP










Raekwon's solo debut with, Ghostface as a supporting guest.

Frequently cited as one of the best solo Wu-Tang outings,

and a revolutionary mafioso rap album, now presented to you as

a double vinyl release, housed in a deluxe sleeve with extended

liner notes, and pressed on translucent purple vinyl!







GZA'S LIQUID SWORDS

CHESS SET (CD VERSION)










2-CD set includes extensive liner notes from

GZA himself along with a mini chess set.







OL DIRTY BASTARD'S RETURN TO

THE 36 CHAMBERS (CD WALLET BOX)










This 2 CD set comes in a Billfold wallet with an

original reproduction

fold-out tour poster and

extensive liner notes book!




MEDIA LINKS





instagram: @shopgetondown
Labels: cd, Cds, Classics, dj lewy lew, djlewylew, Ironman, Liquid Swords, Music, New Music, OB4CL, Only Built For Cuban Links, Purple Tape, Special Edition, Supreme Clientele, The Purple Tape, Vinyl, Wu Tang